By Andrea Penazzi From the magazine Retail & Food, April 2018
Among the most important Italian clothing corporate groups competing with international giants not just in Italy but outside Italian national boundaries more and more, Teddy Group has become one of the points of reference in the retail industry. Pierluigi Marinelli is the manager of the global development of the corporate brands and Retail & Food interviewed him to have an insight into the next steps of the company in the age of the merging of analogic and digital tools.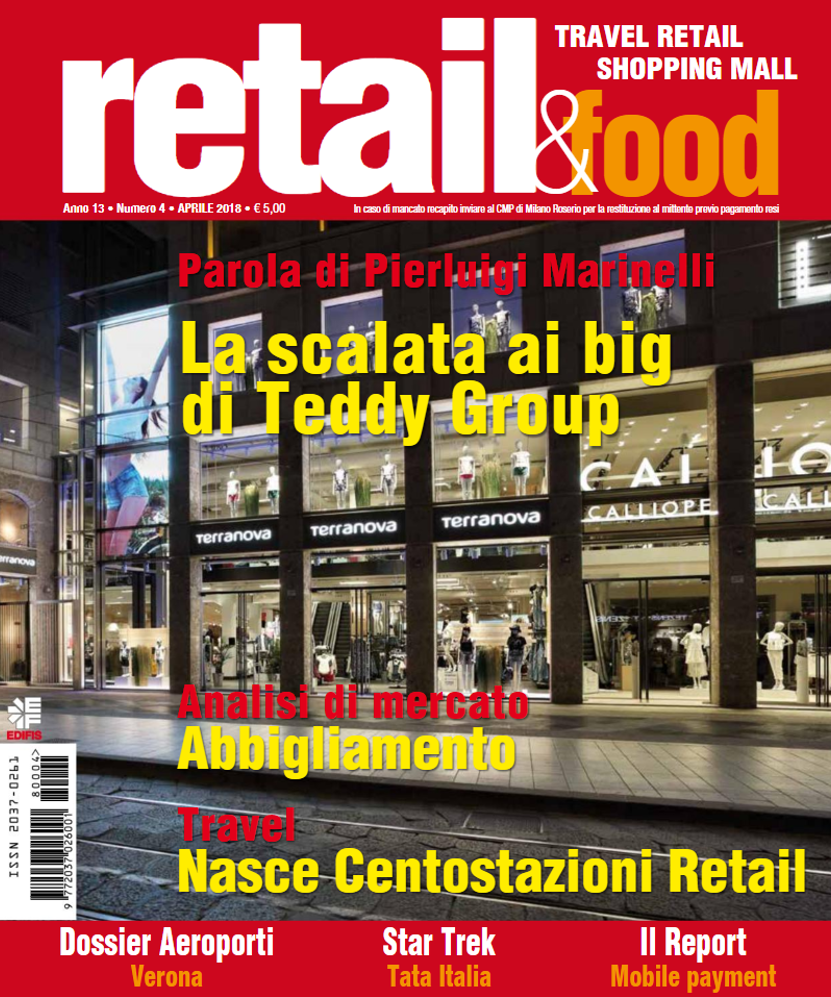 First, what are the figures of Teddy Group in terms of sales considering both the overall corporate figures and the single brands, in 2017?
At this time of the year, we still cannot disclose our official figures as our statements have not been approved yet. However, we can certainly spot a trend in our sales. The trend we could observe follows the steady growth we experienced recently. 2017 was a good year: our turnover increased as well as the presence of our brands on the market did, compared to the previous year. I remember that in 2016 our consolidated sales totalled 622.2 Euros, which meant +4.4% compared to 2015. Furthermore, we estimate that the sales referred to retail prices (including VAT) of the products of Teddy Group brands all over the world totalled about 1.104 billion Euros in 2016 and our aim is to reach 1.6 billion Euros within 2019.
How many points of sale does your sales network include, when also referring to single brands, in Italy?
Our brands are marketed through a sale network including flagships directly managed by Teddy and franchised stores: at the end of 2017, we had an overall number of 644 stores in 42 countries. In Italy, which is a market very important to us totalling almost 50% of our overall turnover, Terranova has 203 stores, Calliope has 52 stores and in the same year the brand outreached the goal of the overall number of 100 stores opened; Rinascimento, which has recently launched its own retail network, has 47 stores.
Which was your development strategy for the sales network in 2017, at a corporate level and at a brand level, and what are your goals for the new openings in 2018?
The development of our sales networks follows a detailed business plan and is different for each brand. With reference to Rinascimento we are developing our strategy in the only market we are currently interested in, which is Italy, with the opening of flagships in locations whose market area must total at least 50,000 inhabitants. Rinascimento, a Made-in-Italy brand, was a wholesale brand, but it is now gradually developing its retail experience and results are very rewarding. With reference to Terranova and Calliope, even though the brands are being developed also at a global level, Italy still is our main market. We have already planned new openings of Terranova and Calliope stores in shopping centres and retail parks: our aim is to optimize the sales chain replacing old stores that no longer meet the market requirements in the terms of sales area. Terranova has a clothing range including menswear, womenswear, kidswear, underwear, accessories and last year we also launched branded babywear (6-36 months); Calliope has just launched its own underwear collection and within 2019 it will launch its own kidswear line. We therefore need large sales area, between 700 and 1,200 square metres. We plan to open 50% of our new stores in Italy this year.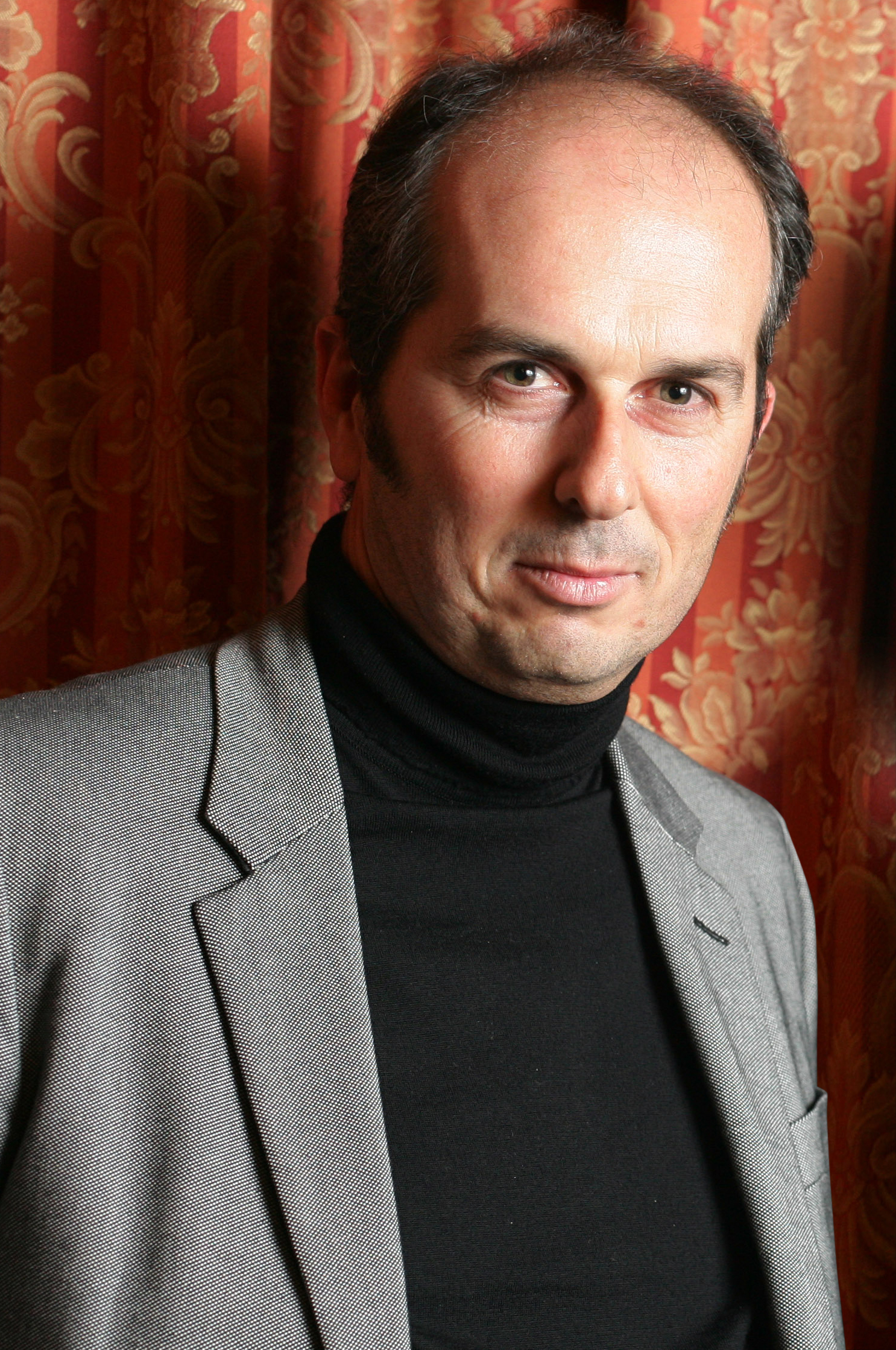 More in detail, what is your investment budget dedicated to new openings?
Our investment budget for the five years 2015-2019 exceeds 130 million Euros for the openings of flagships, but the development can also rely on the investments made by our franchisees for the store managed through the franchising format 'on a sale-or-return basis'. The development plan provides for a over-thetop growth of all our brands and we are lucky as we can give attention to all our brands at the same time: every year, we innovate them with the aim of making their customers increasingly more attached to them, through the introduction of new clothing lines and new formats that makes the customer experience unique and unforgettable.
Which channels do you use most (urban, shopping centres, retail parks, etc.) and how do you differentiate the strategies for each single brand?
Town centres, mainly for the Italian market, are being replaced by shopping centres and retail parks as the main shopping locations or at least this is what we are witnessing at the moment. This does not mean that town centres are no longer suitable or attractive for our brands, but locations must be chosen wisely. Furthermore, locations that can provide large sales areas are quite hard to find in the old town centres. All these elements make the development of our networks in shopping centres, and mainly in the latest years in retail parks, be the prevailing trend. This does not apply to Rinascimento, which requires smaller sales areas and for which old town centres represent a business opportunity.
Are there plans for new interesting shopping centres in Italy? In which shopping malls you currently operate in do you register the best performances?
In Milan area, there are plans to build new large shopping centres, which will be opened in the next years; the first among the others will be Westfield. However, our development includes the entire world, besides Italy and I can say that in Europe there are not many new projects, but in the Far East and Asia the development of new shopping centres is still very active. Strategies for retails parks are a bit different and you can see new projects being developed almost everywhere, even though small-sized ones. With regard to performances, they mainly depend on the ratio between takings and investment costs inside shopping centres.
How much does the franchising element affect your development plans?
The franchising business formula is essential to our business, as we trust the business skills and knowhow of our franchisees very much as well as their knowledge of local markets. We are the only Italian corporate group that can compete with the international giants of fast fashion industry, but above all we are the only corporate group that gives the opportunity to those who "have a dream", as we say it, to combine theirs with ours and try to reach it together. About 70% of our sales network includes franchised stores. The "franchising culture" we have developed over the last 30 years and is now one of our "main features" aims at looking at our franchisees not just as numbers but as business partners and it is therefore a strategic element of our development. I also add: the ratio between flagships and franchised stores in the future will be more and more in favour of the latter as a business model.
Which were the most important store openings held last year? And which will be the ones in 2018?
In 2017, 100 points of sale branded Terranova, Calliope and Rinascimento were opened all over the world: from France to Egypt and Saudi Arabia, including also Mongolia and the Philippines. In 2018, we have planned about 100 store openings all over the world, from Baku to Manila. New Terranova and Calliope stores will also be opened in Italy, in Rome, inside the new shopping centre Valle Aurelia.
What about your development strategy on foreign markets and in which markets are you investing most? What are the results?
Our network of stores opened in 40 countries says it all about our "corporate DNA", which is marked by a "border factor" as one of our most distinctive elements. Our development strategy including both the Italian market and many foreign markets has roots in our past and is based on very important strategic reasons. I still remember when Vittorio Tadei, the founder of Teddy Group, and I looked at each other and understood that Italy could no longer be only market to work in. In 1990, when we opened a store in Zara, in Croatia, opening a store abroad allowed us to learn very much before our competitors. The most strategic markets to us today are Russian markets, Africa and the Far East and they cannot be left out of consideration in our development strategy.
We also started to focus our attention to countries such as Austria, Switzerland and France, where we opened our first stores. Those countries are certainly much more competitive but also more stable markets. This is not bad when considering the level of risks we face worldwide.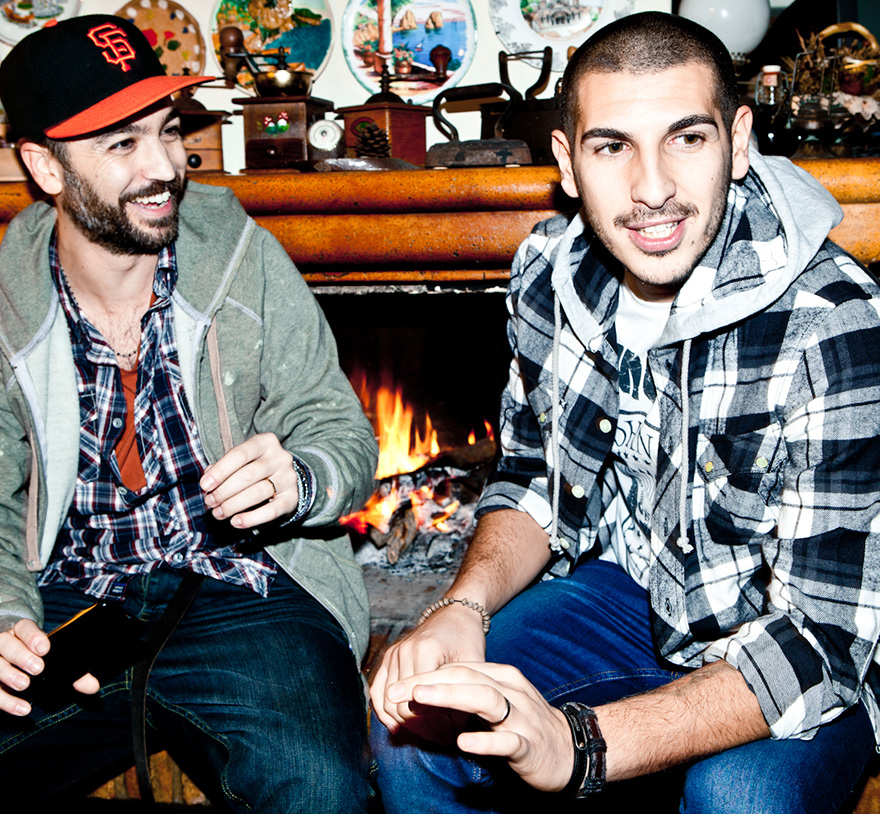 How do you balance your retail development strategies with the development of your e-commerce platform? What are your projects at an omnichannel level?
The first thing to say is that it impossible not to balance them and have them coexist: The yardstick in every decision we take must be final consumers, which is one of the pillar of our "where-to-buy" strategy. We are working to offer a unique customer experience both online and offline and our brands are integrating omichannel services, from the opportunity to use the loyalty card online and offline to pick-up of clothes in the stores. Terranova for example allows customers to check online the availability of clothes in the store. There is no longer a brick-and-mortar world separated from a digital world for customers in their relation with the brand.
Speaking about this, could you give more examples of the services you provide?
I can speak about Terranova mainly, which is the brand that has been in the retail market longer: Besides what I already said, there is the opportunity to pick up the products you purchased online directly at one of the stores or to return to a physical store the products bought online or to have a live chat to ask for support for your online purchases.
When looking at the trends in the industry, do you observe a higher purchase intention and capacity of consumers?
Consumers are increasingly less faithful and pays more attention to new prompts. If you work taking consumers into consideration you can build great opportunities for development otherwise the risk is to experience dangerous losses of identity. This is very challenging to us and we regard it as an opportunity, in line with our corporate culture, as we are entrepreneurs of ourselves and we look at every change as an opportunity. This is what allowed us to last until now and what will allow us to go on working in the future. The name is our corporate academy, Teddy500, reflects this as it marks the time frame we look at for every decision we take: The long-term horizon for everyday choice.
One last question about the industry you work in: From you point of view, what is the trend and what are the margins for development of the fast fashion segment in Italy?
What we see is that there are margins for development, but only for the most skilled businesses. You just need to have a look at the results international giants registered recently. For this reason, we are investing very much in products, in our relationship with customers and in the chain of our franchisees.