Teddy has taken part in a project in support of refugees which is organized by the AVSI Foundation: an interesting lesson to learn how to give a positive impression and the right message thanks also to the right outfit. Because dreams are also achieved by … dressing people!
We have all faced a job interview. It is an occasion when someone, in a short time, has to get to know you, believe in you, trust you, and see your worth. This is why we know that it is important to take care of every detail, not just what to say and how to say it, but all the other details that speak of us as well: our outfit is one of them, and for some people it is not an easy obstacle to overcome. For whom?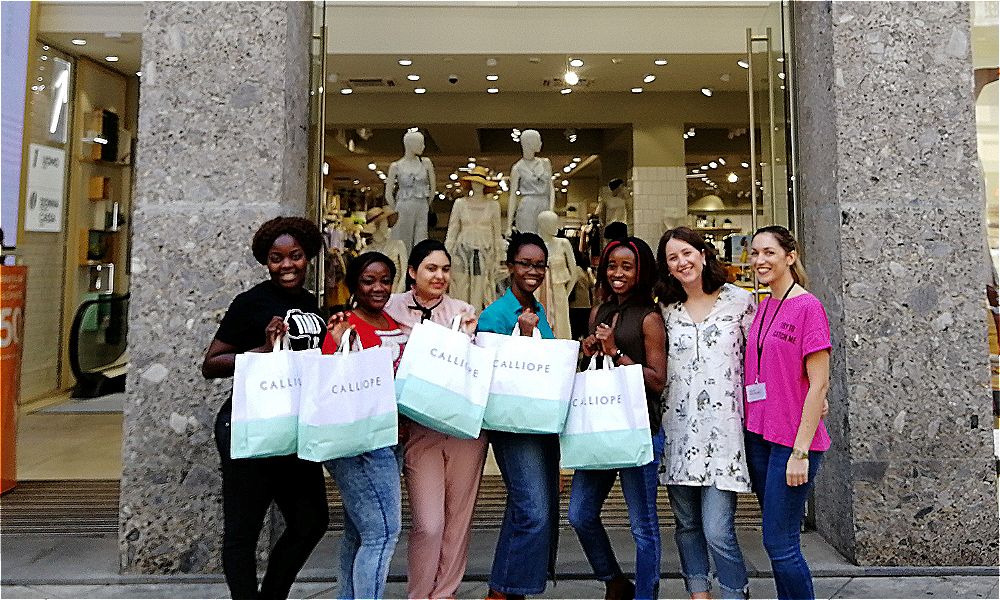 At the AVSI Foundation , a non-profit ONG that is involved in cooperative development projects in over 30 countries in the world, they noticed how difficult it is for many young men and women, refugees who arrive in Italy escaping from wars and poverty, to find a job. They have difficulty in learning a new job, in looking for one, and also in knowing how to come across and present themselves in the interviews.
So, in partnership with other companies like Panino Giusto, Linkedin and Sephora, AVSI has launched a project called "Cucinare per ricominciare" (Cooking to start over again), with the intent of helping these young people to gain the necessary skills to look for and find an honest job on their own.
The companies involved took part by sharing their skills. Panino giusto taught catering basics to the young people involved in the project, at Linkedin they learnt how to write a C.V. and the Sephora team taught the girls how to apply make-up.
What about Teddy? We had the possibility, thank to AVSI, to offer a little help to this big project, through a lesson on the importance of clothing and taking care or your appearance when going to a job interview, on how to choose the right outfit and why, and, above all, to teach them that dressing a certain way is not just a matter of wanting to stand out, it is also a chance to get your personality across and express yourself.
One morning in May, Gloria Ferrini, from the Calliope style office, left Rimini and headed for Milan, where she met 5 women refugees from Morocco, Nigeria and Congo, to teach them about these issues.
"I was asked to prepare a presentation on the importance of clothing and taking care of your appearance when you are faced with a job interview. The managers of the refugee shelter had noticed the difficulty some girls had in taking care of their appearance before their interviews, and of their rather unusual way of dressing. So we met in Milan in the Calliope Store located in via Torino.
I started the lesson by explaining that taking care of their appearance and dressing a certain way is not just wanting to stand out, it is also a chance to express themselves. I wanted to make it clear that the two hours we would spend together should serve to teach them how to value their femininity; I wasn't just giving them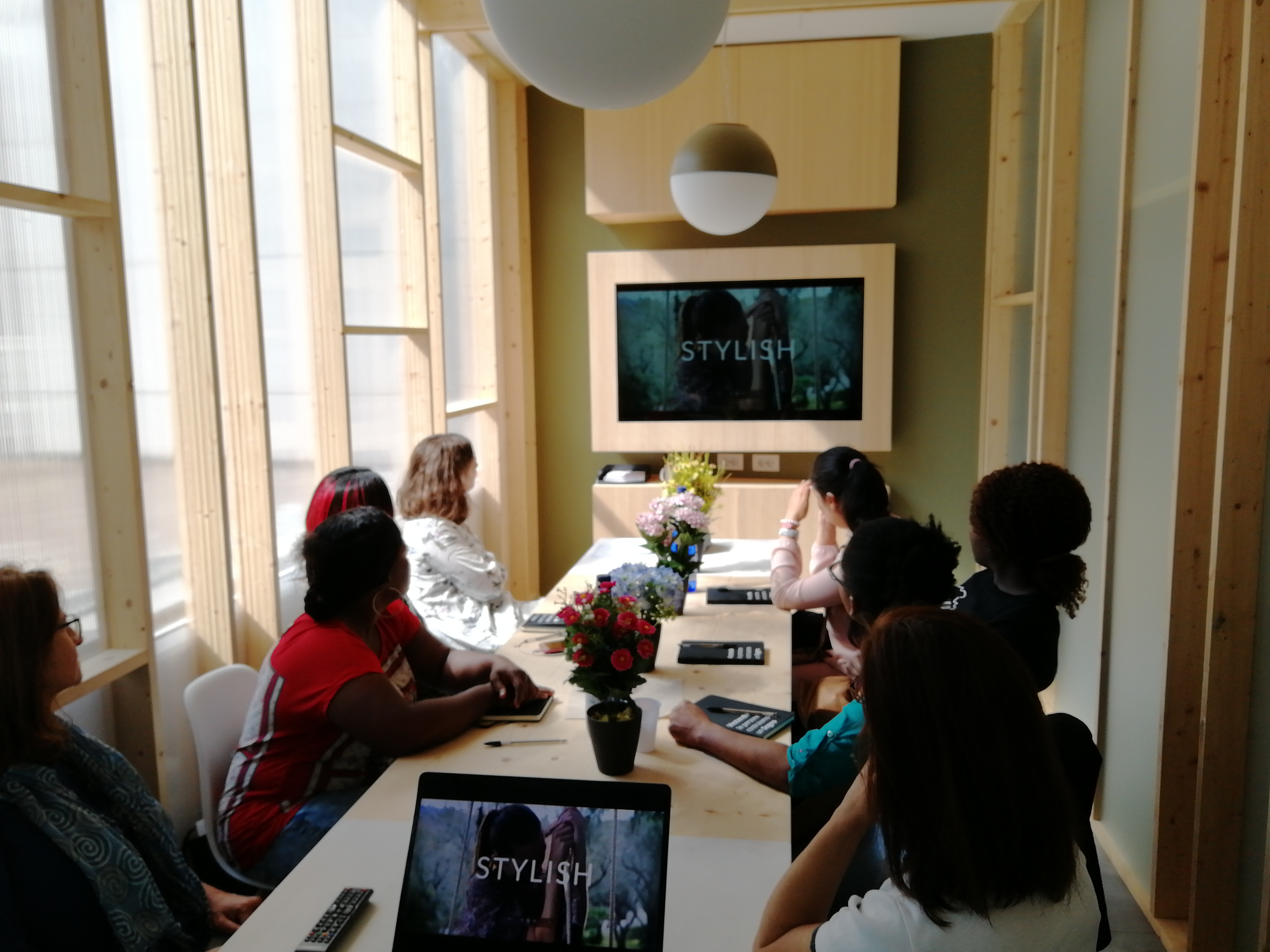 some simple advice on how to dress… I gave them some basic notions and told them what mistakes they should avoid, and I explained why a dress, a jacket, a shirt or a pair of trousers can get the right impression across. After a few questions, we went down to the Calliope store to put what they had just learnt into practice. I asked them to choose the right outfit based on what they had learnt during the lesson, and they were really good. They were enthusiastic as they went into the changing rooms with the right clothes, and each one of them had added a personal touch as well.
It was great to see the girls shopping in a normal situation. They all come from very painful backgrounds, and it is easy to lose your dignity and self-worth after so much violence and hardship. Seeing them in the changing room commenting on what they had chosen, underlined the fact that for them it is a real need: talking about clothes with them, about elegance, about how to take care of their appearance is by no means futile, it is a veritable need. I was struck by the fact that they listened so attentively, that they were so happy that someone was helping them and listening to them, and that we were there for them.
It was a brief experience, maybe we only offered a little help, but the results were great.
Of the hundreds of projects we have in the frenetic life of Teddy which is made up of deadlines, deliveries and meetings, getting involved in a project like this one, and dedicating a morning to the girls has added beauty and value to our work."
In this short video, two girls of the group tell their experience within the project "Cooking to start over again".