The whole of the legal and contracts office of the retail department in Teddy, as well as some special guests, took part in a training session with the Special Crabs, a basketball team comprising disabled young men and women, which is sponsored by Terranova. An afternoon spent passing the ball and (trying) to score a basket, to learn the importance of relationships in a team.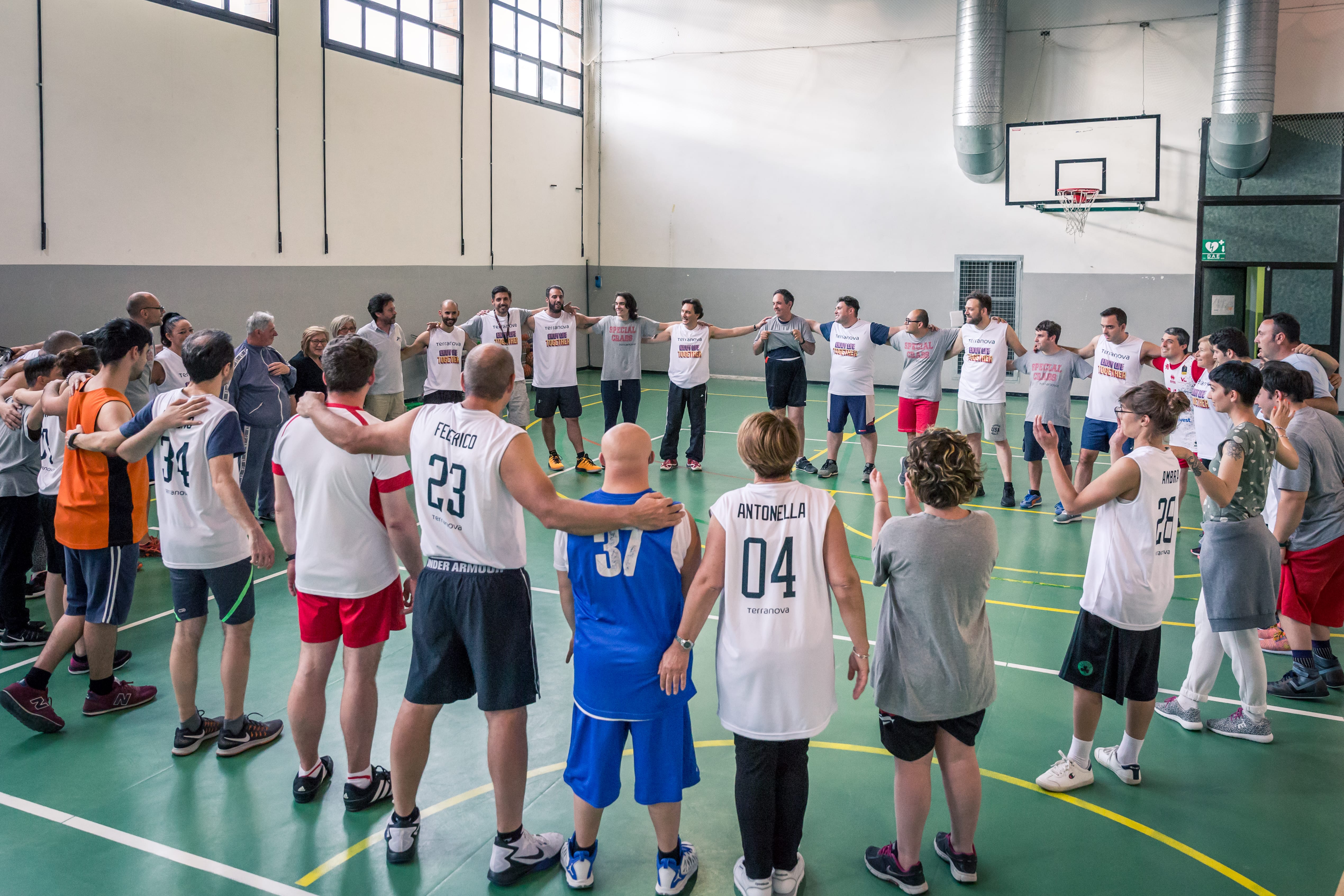 A few weeks ago, the legal & contracts office of the Teddy retail department put on basketball shorts and vests for a tough challenge down to the last basket against a team of young disabled men and women: the Terranova Special Crabs!
For the record, our colleagues lost. But this is just a very short summary of a team-building initiative that only lasted a couple of hours, which, however, had a strong impact on the colleagues involved.
To understand how Stefania Agostino's team, manager of legal affairs and contracts in the retail sector, came to leaving their offices for an afternoon, their contacts and the hundreds of emails they receive, to dribble a ball in a high school gym in Rimini, we need to go back a little.
Who are the Terranova Special Crabs?!

The Special Crabs project was born in the summer of 2005 from the idea of psychologist and coach Massimiliano Manduchi, who, in collaboration with the Ausl in Rimini (Local Health Body), developed a basketball project that is dedicated to young disabled men and women of all ages who are affected by various kinds of psychological difficulties: mental retardation, autism, Down's syndrome, psychiatric disorders and other syndromes as well.
Basketball, which for its nature implies paying careful attention to rules, helps to develop eye and motor coordination, it defines what a team is, and obliges you to move constantly as it is not static.
Now it is a consolidated team, in its tenth season, with about thirty specials! A united and motivated team that has grown under the careful wing of coach Manduchi. Teddy has known them for some years. In fact, in 2012, Teddy provided the team with uniforms and equipment.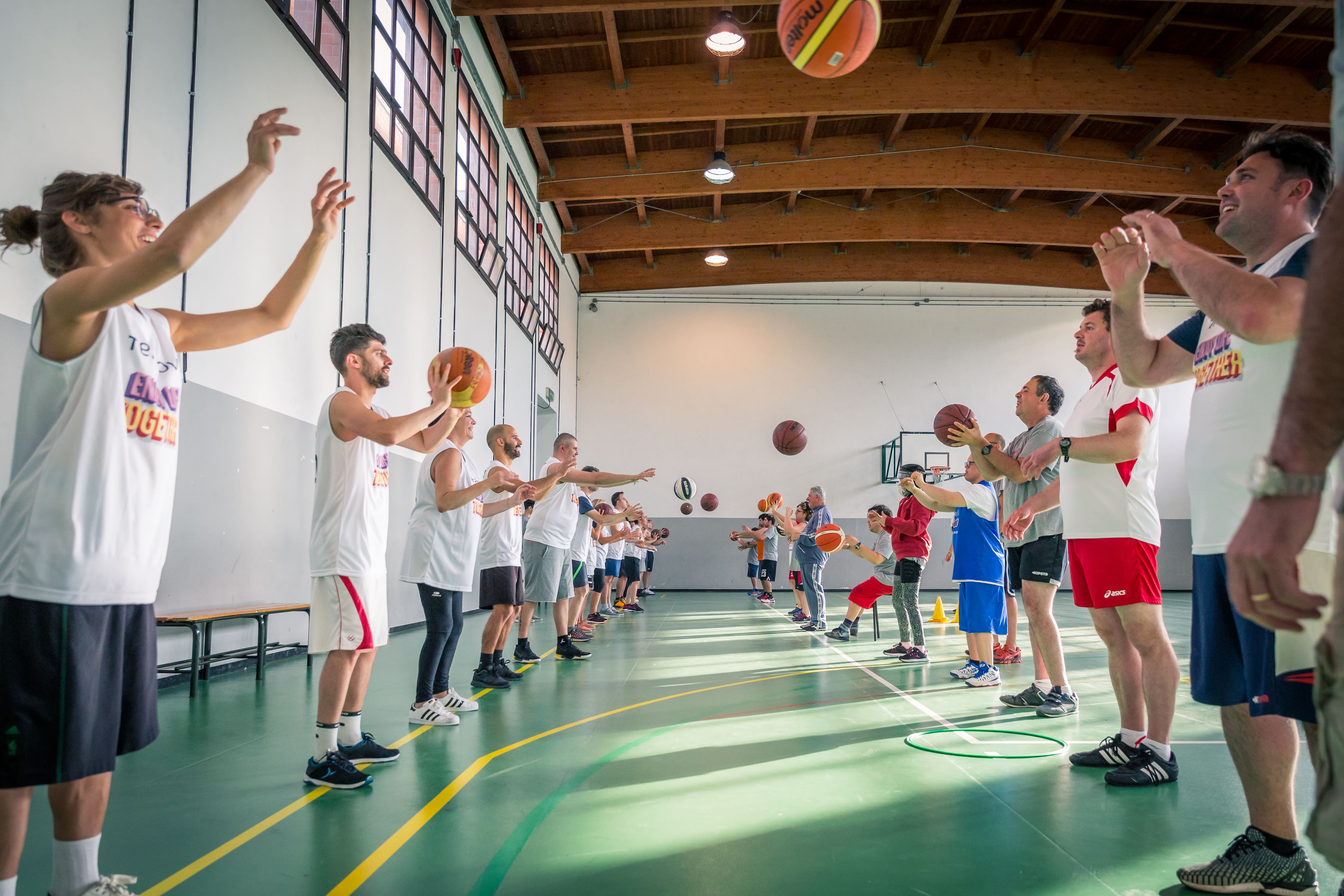 This year, Teddy has decided to become the main sponsor of the Special Crabs upon the suggestion of some of our colleagues. When coach Manduchi came to Teddy to formalize the sponsorship contract with Terranova, Stefania was in work frenzy: a new office, new processes, and new relationships to create. A team that had grown from 4 to 12 people.
"During these months, I kept on thinking that if it is true that relationships with other people are a precious resource for my work, then it must also be true in relationships in which things are sometimes objectively more difficult! So I asked Maduchi: what's the trick? How do you, do it?"
The coach invited Stefania and her team to take part in a training session with them to find out what brings them together and enables them to grow by overcoming other people's limitations.
A wonderful defeat

And now we are back in the gym, in our vests and shorts, under the direction of coach Manduchi.
"It was a real training session, in the end we were sweaty and tired – Stefania says – they were "relationship training sessions" in which one of us played with a young person form the Special Crabs to find out how to interact despite the limitations (ours not theirs!): each one of us, not knowing the other person, had to pass the ball to our team-mate trying to create a relationship with him or her to find the best way to score a basket. Then, there were the competitive shooting drills that we lost! And it's not as though we let them win, they were really good!"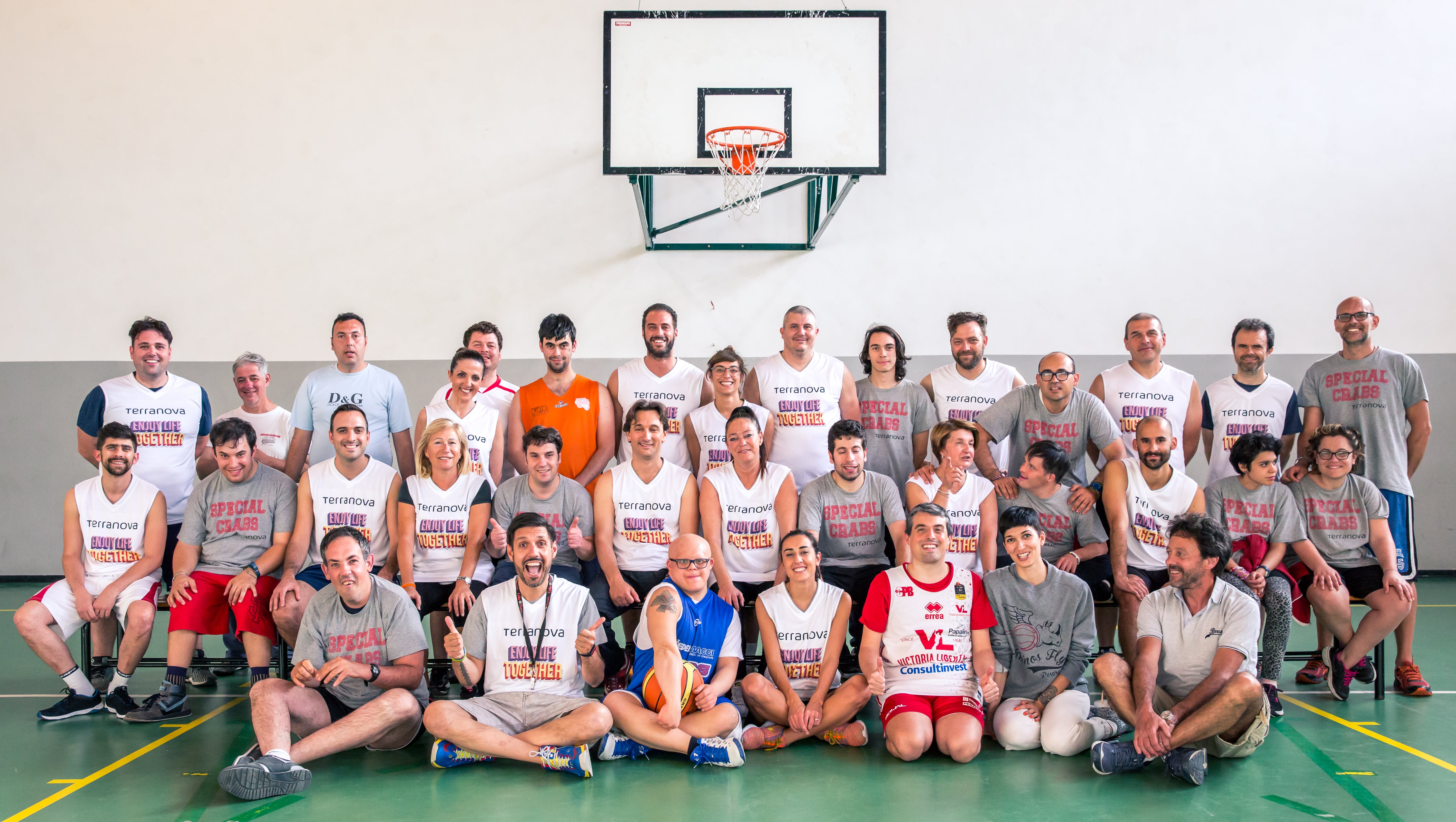 Beyond the challenge that we lost, those two hours of training transformed that Thursday into a special, formative day.
"Watching the coach, I saw Vittorio Tadei's method (founder of the Teddy group Ed.): when someone is before you, you should seize something good and positive that they surely have. For each person, there is a key! You just need to find the right one".
"An extraordinary humanitarian experience"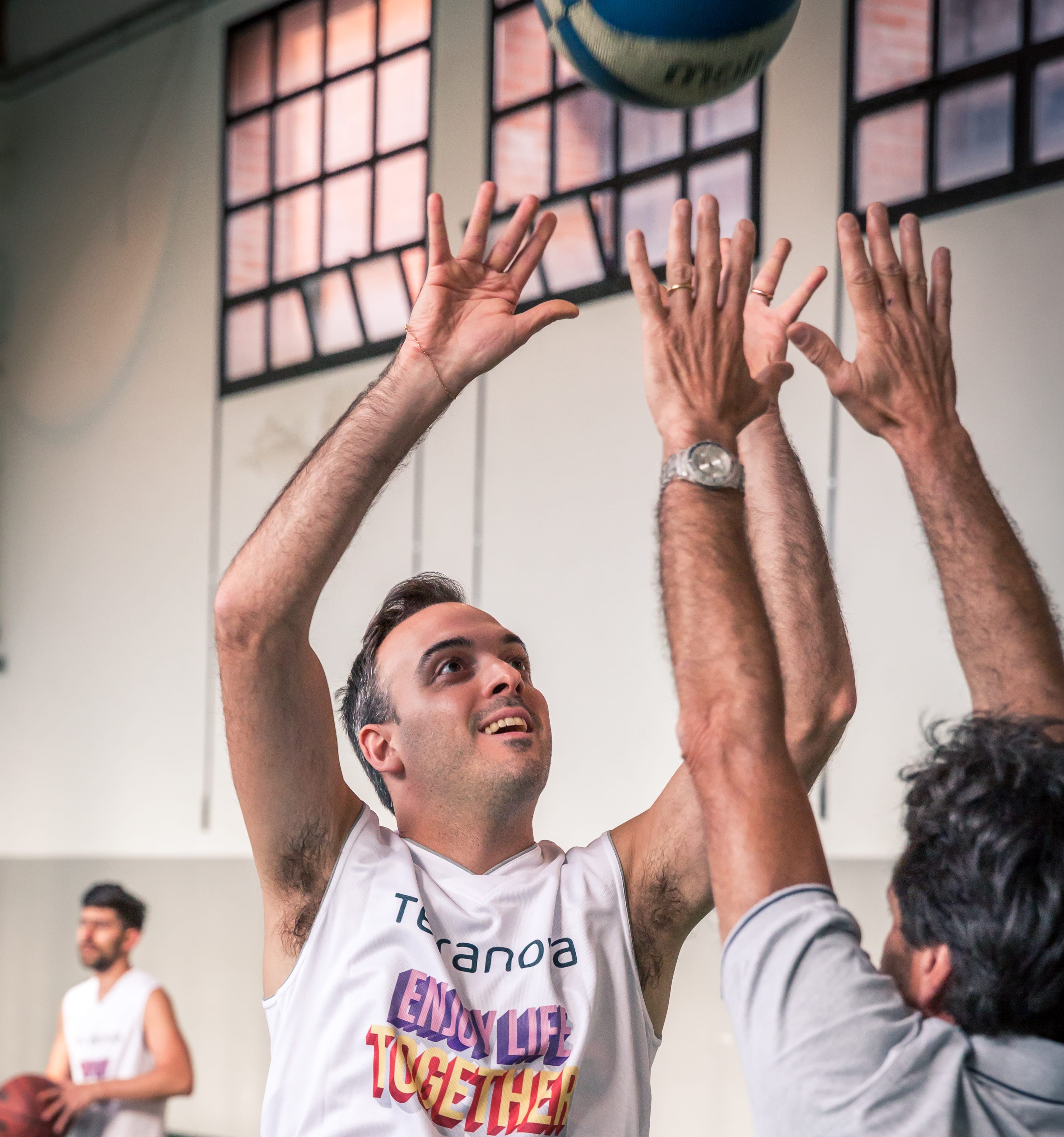 Lorenzo Canini, appointed to legal affairs, was struck by the beauty of a close-knit group, which is characterized by authentic relationships, the inevitable consequence of great reciprocal trust between the coach and the Special Crabs.
"As soon as I left the gym, my heart felt light; the example of these men and women, who – despite their physical difficulties – by training together try to raise the bar day after day, was really surprising, and it pushes me to think about the meaning of my involvement in my work (and beyond) about my capacity to create real relationships with the people who are close to me, and my ability to go beyond my limitations, in order to reach the great common objectives we dream about."
Alessandro Bottega, also appointed to legal affairs, tells us that during the training session he glimpsed the necessary ingredients to make Teddy last for 500 years:
"In a company like ours, you can't be a good professional if you think like a "solo" player. The team is fundamental. You can't truly care about the good of the company, if you don't truly care about its basic components: the people who work for it, and more especially, the team you are part of.
To do this, however, we need to know each other well, also through experiences that break free from the patterns of daily work."

The afternoon we spent with the Special Crabs was only the beginning of a form of training that continues today. As Lorenzo concludes: "I would like this experience not to be limited to that hour or so of training together. I would like to meet them again, because after having met them, I can't imagine not meeting up again as friends."