After 40 years in the same company, Renata, administration manager, tells us what has changed at Teddy and what has never changed, and highlights that "what makes the difference every day is working because you want to be happy. And not being alone!"
The 1st December this year was not an ordinary Saturday for Teddy, it was a special date, because the 1st December 1978 was Renata Saragoni's first day of work at Teddy, our Administration and General Services manager.
1978 – 2018: 40 years. 14,400 days. 345,000 hours. A lifetime!
But Renata carries this weighty baggage with ease: a blond bob, smiling eyes, golden skin and plenty of energy.
Renata is the pop soul of Teddy, a bit like Miranda Priestley and a bit like Raffalla Carrà, she has hundreds of tasks in mind, as well as meetings and figures, but above all, she has a place for many people in her heart.
In her frenetic moving from one office to another, she finds an hour to stop and talk to us, and to think about the last 40 years.
"I was 19 years old on that 1st December. It all started with a job interview with the founder of the company, Vittorio Tadei. At the time, I was engaged to a guy who had a small hotel by the sea, but I didn't want to become a hotelier. I had been working since I was 12 and I really wanted to be independent! I met Vittorio at just the right time: I really wanted to build something in my life, and Teddy was still in the making. "
Renata worked alongside Vittorio in the organization and in production especially. " I started working on the costs of production, on the orders and wholesales at first. Accountancy came along afterwards. ."
Like in every great love story, there is always some form of temptation. In this case, it happened early on: Renata was offered a job in a bank right away. She accepted it, explained her decision to Vittorio, and said goodbye to everybody, but after 3 months at a Unicredit desk, she came back to Teddy. No, she did not want to be a bank clerk.
"I came right back to Teddy, which at the time was in via Molise. There weren't any delivery notes or invoices, everything was done by hand, including explaining to suppliers how to do things! We never went home before 9 pm, but over time we learnt to be more efficient. "
This year in Teddy there is a lot of talk of change and innovation. Do you think it is strange? How many times have you helped Teddy to explore and attempt change?
"No, I don't think it's strange, because it's part of the times we are living in, and it's not the first time either. Over the course of 40 years, Teddy has changed constantly. In fact, it has grown precisely because it has had to face continuous change. Maybe the most important one was in 1988. We were already among the leaders in Italy and Europe in the wholesale world. Vittorio Tadei said to us "We either grow, or we die": he had a broader vision; he knew that if there was going to be a problem in the sector, we were going to risk a lot. That is how the idea of the Terranova brand came about, opening the road to retail. At first, it was just an "extra leg added to the table" for stability. Then it became a momentous change!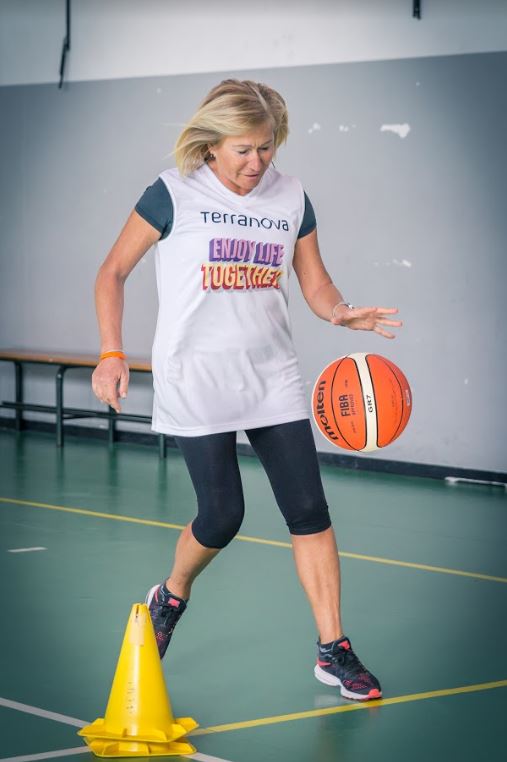 Please tell us about another one.
"We had to change in the wholesale department as well, and invent new things: we have always understood the production cycle. We knew that we would only grow if our suppliers grew as well. Right after the birth of Terranova though we could not pay our wholesale suppliers right away. We needed to pay in instalments because we had to support the growth of the new brand with the opening of the stores and all the rest. In order to meet them half way, we reached an agreement with the banks, who could trust us. They would give our suppliers credit: they would get the money from the bank right away, and we would give the money back to the bank after 120 days. That's how we were able to grow, and they with us!"
Only big changes or small ones, too?
Small, but decisive ones. Like in the early 90's when a bit of untidiness started to appear in the Teddy purchasing sector. No tracing, not much clarity. " A few of us started to meet in order to face the problem. They used to call us the "carbonari" (a secret sect)! We took a couple of solutions to Vittorio and explained the problems in the process, and that is how our purchasing office came about. Innovations are brought about by the people who are on the frontline, the ones who notice the problems and the solutions more easily!"
Have there been any tough times?
"Yes, of course: we had a lot of crisis times. I still remember the huge effort, a lot of anger, and a great feeling of unity between us, too. We were like a family. I was the first to come along, but I was never alone: it makes a difference at work when you are not alone! All these times made us change; we became more careful and stronger. "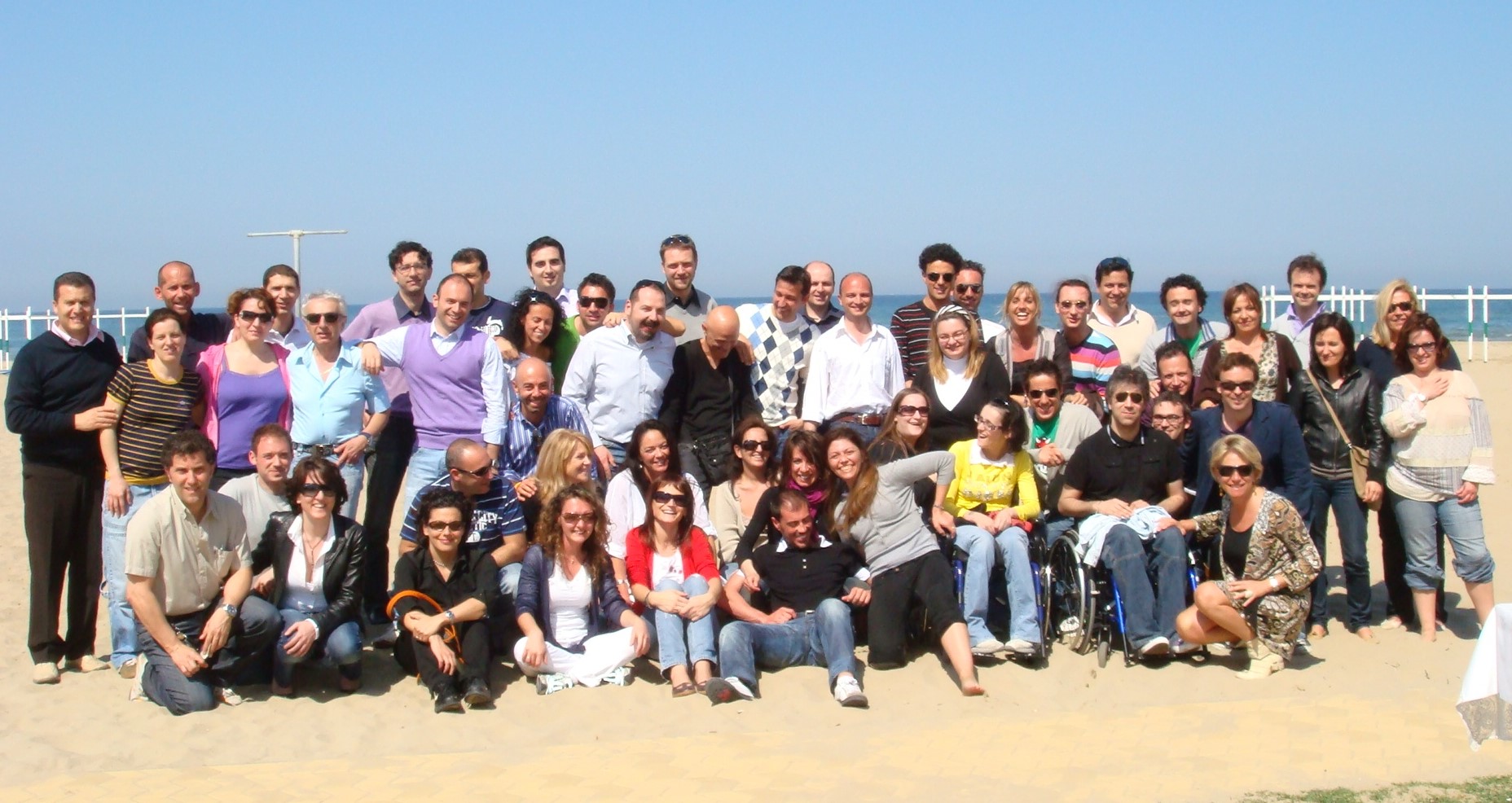 Any clashes?
"Hundreds! How can you grow without any discussions or clashes? With Tadei I would never just give up. You would suggest something to him, and he would realize the importance of it one or two years later. Then he would come to you and tell you off: "Why didn't you suggest it to me again?!" The discussions, the confrontations have helped us grow, as individuals primarily and as colleagues as well. I seem so kind and polite, but I remember the fire and flames in the corridors with my colleagues!"
To those who have just started working, 40 years in a company is a scary thought.
"Yes, of course, but you mustn't be scared: for me not a day has been the same as another one in these 40 years. Because we also change every year, our desires and our values. We shouldn't just face challenges and make all this effort "for the company alone", we should do it because we can get a lot out of it in terms of personal growth. The growth of Teddy is a consequence. A few years after I had started working here I began to wonder "why do I do it? why do I get up every morning and come here?". For me the answer was obvious then, and it is even more obvious now: I want to go home happy.
You have told us about many changes. So what has never changed over time?
(She answers after thinking about it for a few seconds, with a spark in her eyes)
"For me there has always been, and it has never change, the certainty that it is right that this company exist with its highs and lows and faults and strengths. Because in the end everything we do makes sense. Vittorio's dream has been set in stone for some years now, but it has always existed, even in the first days I was here at Teddy: that was his purpose. And this has never changed."
Of the hundreds of projects over the last 40 years, which have you liked best?
"The one I am closest to is the intangible assets, because I still very much want to help people and create a good feeling. I really like working with young people, and I would like to go back to spending more time with them, dedicating my last years in the company to helping them in difficult times at work and giving them a vision, so they are not alone. In short, I want to be there for them. When I had just come to Teddy, I was a point of reference in this sense. And I think we need it again! It would be a good "rounding off" thinking about it."
And to think that these are just the first 40 years for Renata… I wonder about the next 40 years!
Everyone at Teddy wishes Renata all the best from the bottom of our hearts!