QB24 is only one year old and its third collection has just been launched. Teddy presents its new "only-for-men" brand distributed in multi-brand stores in Italy and abroad.
There is a new member of Gruppo Teddy family, a brand that was "born" just one year ago and that is growing more and more every day, perfecting its style and range of products: it is the "only-for-men" brand QB24, an acronym that stands for the Italian phrase "Quanto Basta all'uomo per vivere appieno le sue 24 ore", which can be translated as "Good enough for man to live during the 24 hours of the day".
QB24 was designed in Bologna, where its headquarters are located next to its "big sister", Rinascimento brand.
"The reference to food industry is no coincidence", says Emma Tadei, Rinascimento general manager, "because a good meal is the result of a careful work, of the selection of the best ingredients, of creative talent and ability to balance tastes in the right way. Selection, creativity and balance are important elements in style too. QB is that pinch of "extraordinary" that can give more taste to things".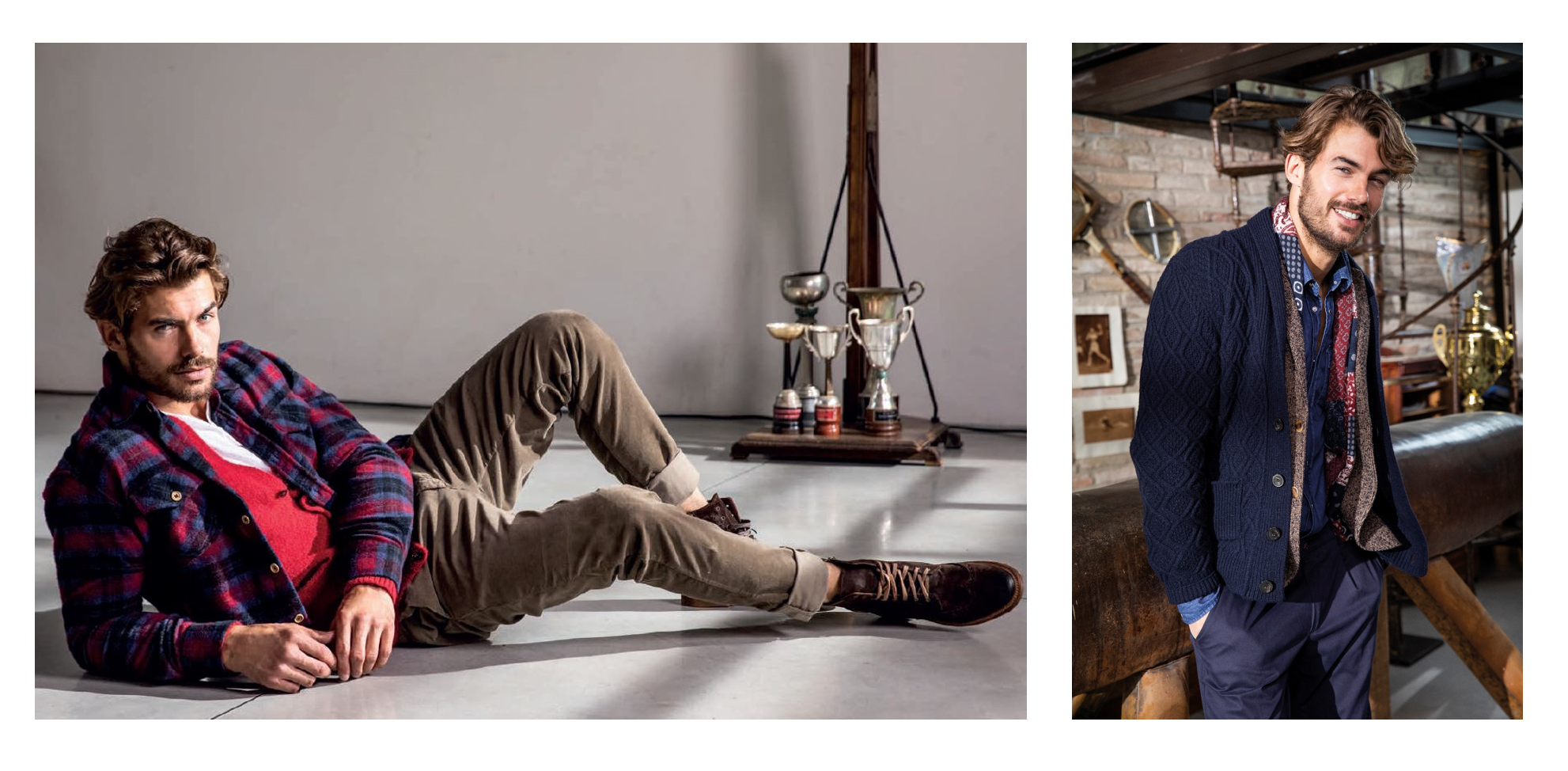 QB24 clothing line was designed to dress man throughout the day and to make him feel comfortable on any occasion, always showing the right look. "Quanto Basta", good enough, is a synonym for the search for essentiality and will to be yourself without exaggerating, with character.
The target of the clothing line is a young man, smart and self-aware, who likes making a good impression and has a good eye for details. For him it's not just a matter of following trends, but he uses them to create his own, personal style and when he pops into a clothing store he looks for the "elements", the essential elements of the wardrobe that are useful to make your own personality speak out.
QB young team is led by Vito Monti, who has been working in the world of menswear for more than 30 years: "QB24 is meant for anyone, but in particular for those who understand that dressing is a pleasure by itself and a way of living better with the others. Taking care of yourself helps you take care of the others around you. I don't like the word "target": it actually depends on the personality of our customers, their curiosity and wish to choose what to wear".
Menswear market is growing and QB24's goal is to meet the needs of a new type of customer, inside a market segment that had not been covered yet by the brands of Gruppo Teddy.
QB24 sells products offering an excellent quality/price ratio, thanks to refined manufacturing processes and a Made-in-Italy clothing collection. QB is currently available in multi-brand stores in Italy and abroad and now has a dedicated store "near home", in Santarcangelo di Romagna, nearby Rimini.
The man starring 2019/20 Autumn/Winter collection, which is the third of the brand, is elegant, kind and "world-oriented". He's a polite and careful, with a special relationship with nature: he draws inspiration from its teachings and he "steals" from it the nuances of autumn colours, from neutral shades to the warmest ones.
"The materials used draw inspiration from this kind of sensibility: carded wool featuring traditional patterns such as Tartan and glen-plaid, cotton and velvet. In addition to blue, the trendiest colours of the autumn clothing season are colonial, earth colours, such as sand, brown, brick red", specifies Vito.
Welcome QB24! Good Enough to truly be yourself.